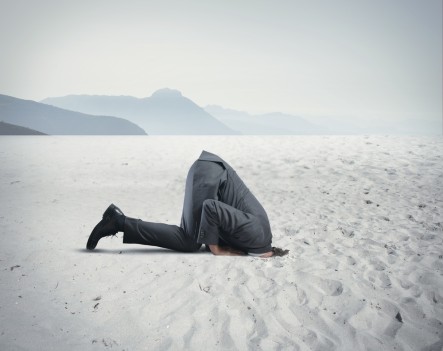 After 25 years in law firm marketing, I became a skeptic about a lawyer's willingness to market.
There are a lot of reasons for this:
Lawyers are introverts, believe it or not. Several studies show that they are predominately introverts, more "tellers than sellers." They are more comfortable talking about themselves, their skills and credentials rather than listening to the needs of others.
Lawyers are trained in the law to be risk-averse — something that makes them unlikely to put themselves at risk for failure, something that is inherent in sales and marketing.
Lawyers are trained to take a position and argue that position based on facts and the law. But marketing is about feelings, illusive needs and timing.
So, let's face it, what makes lawyers good at what they do is directly opposed to what it takes to be successful at marketing. We can understand their reluctance to engage in marketing.
As marketers, we provide ideas and suggestions as to what it would take to "market" the lawyer and his/her skills. We meet with resistance. They argue the facts to us and tell us "we just don't understand" how to market legal services. It's a profession after all, and they are not in sales.
Well, we are all in sales. We are either selling ourselves, our firm, our practice or the skills of our partners. Lawyers aren't willing to risk their reputations, client relationships or trust of their partners to engage in "sales and marketing" efforts.
So, how can we reconcile this dichotomy and engage lawyers in active marketing? Content marketing. It leverages lawyers' strengths and provides clients and potential clients just what they are seeking.
If we engage a lawyer's strengths — knowledge of the law, experience, successful representations and happy clients, and their personality traits of promoting themselves and their skills, not taking risks and basing their efforts on the facts and the law — we have a recipe for successful legal marketing.
Developing the right content marketing strategy requires understanding your client base and the potential for developing a larger audience for your skills. Target your articles, analysis and presentations in your areas of experience and publish these in places your target audience frequents. Combine that with industry news and market information that supports the lawyer's content. This positions a lawyer as a thought leader in the area of practice. It demonstrates that the lawyer understands a client's needs and has successfully provided solutions. It identifies a "fit" between the client and what the lawyer has to offer.
Simple. No reason to resist this type of marketing.